As we have done for the last few years, the lab decided to organize a retreat this year to take some time to think about the big picture: where we are and where we are going. However, this year being the 10th anniversary of the lab, we decided to follow tradition and be inspired by the Canadian wilderness.
The weather was a bit windy, but we headed out: here's Bob and Tahmid on their way.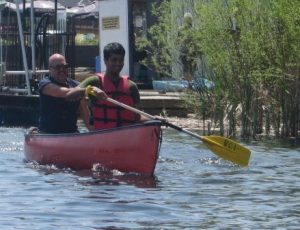 We joined together to discuss directions in our boats.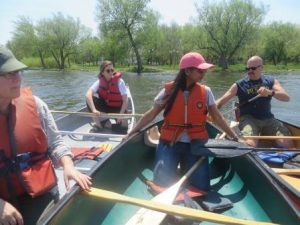 Purnima held together the formation. Later Shadi pushed his limits on the portage.

After canoeing in the sun and talking science all day, we were ready for dinner.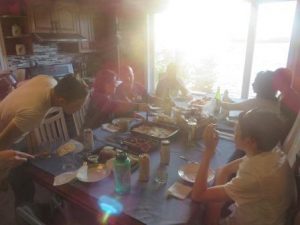 It was a beautiful view from the kitchen, and we contemplated the next 10 years of the lab.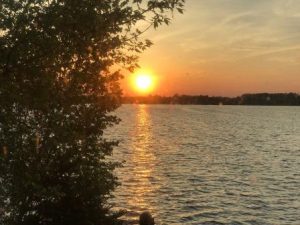 But there was still work to be done: Taraneh and Ian led us in colour theory and figure-making (totally analog!) .
Bob completed our wilderness experience by building this campfire: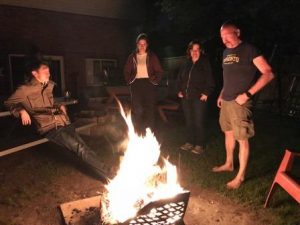 After many thought-provoking discussions, cool labs lists and plenty of Canadiana, the next morning we were happy to be back in civilization for lunch.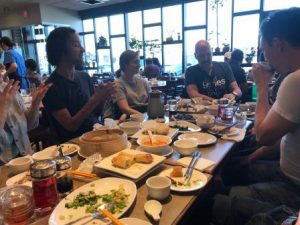 Thanks to Bob and everyone in the lab for organizing a fantastic retreat. Here's a foto of most of us outside 3-6-9: